This is where it begins.
In this first message of the series, Preston kicks off the heart and purpose of where we're going as a church over 90 days:
to go further than we've ever been &
to be stronger than we've ever been.
The goal is for you to be healthier & stronger in all of the six major areas of your life.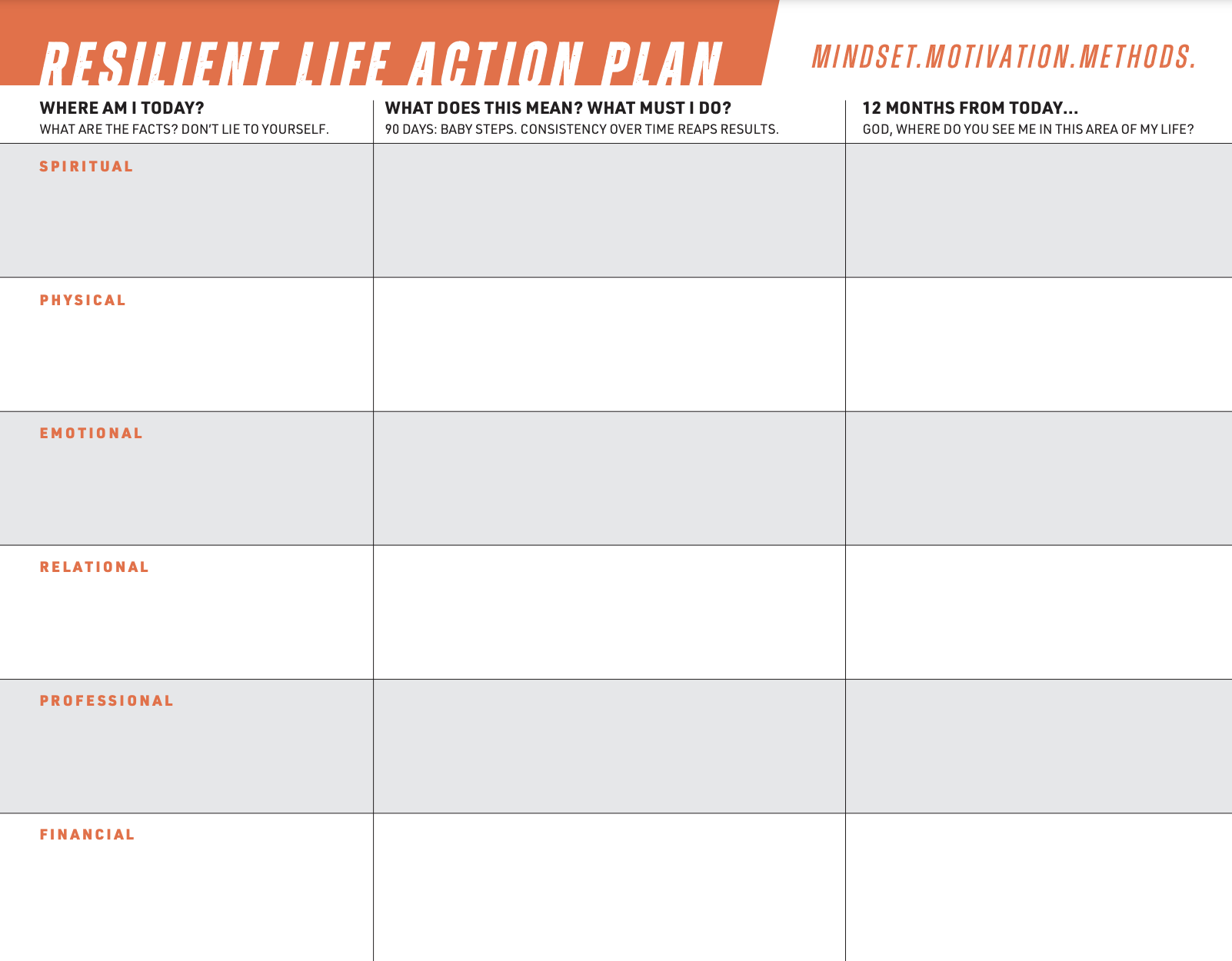 Download
The Resilient Life Action Plan
We highly recommend starting by downloading the Reslient Life Action Plan. This is an easy way to track your growth as you walk through the Resilient series, each of which focuses on one, or all, of the six fundamental pillars in your life.
Strengthen Your Pillars
Choose a pillar to access the assessment, sermon videos, bonus video content, free resources and tools.
Assess where you currently are in each pillar. Avg time: < 3mins
Each pillar has two specific messages: the theology of it and the practice of it.
Use the carefully put together resources to help you grow in each specific pillar.
SERVICE TIMES
Saturday - 5p
Sunday - 9a & 11a
CHURCH OFFICE
8110 E Cactus Rd, Suite 100
Scottsdale AZ 85260
(480) 426-8779