Good Friday
Fri 4/7 @6p
The worst service of the year.
To live in His resurrection, you must embrace His death.
Uncommon and Uncomfortable.
If you want a happy, upbeat, encouraging worship service, do not come to this one.
But we invite you to have the emotional health to sit in the pain.
Easter Services
Sat 4/8 @5p
Sun 4/9 @8:30a, 10:30a, 12:30p
While many people don't really need a compelling reason to gather on Easter, you might be a bit more hesitant. If you've been out of church for awhile, we can not encourage you enough:
Do not let the voice of fear, anxiety, or shame be louder than the voice of a Heavenly Father who desperately wants to have you back in His house with His family.
Hero Kids is available all services and there are quite a few surprises for them!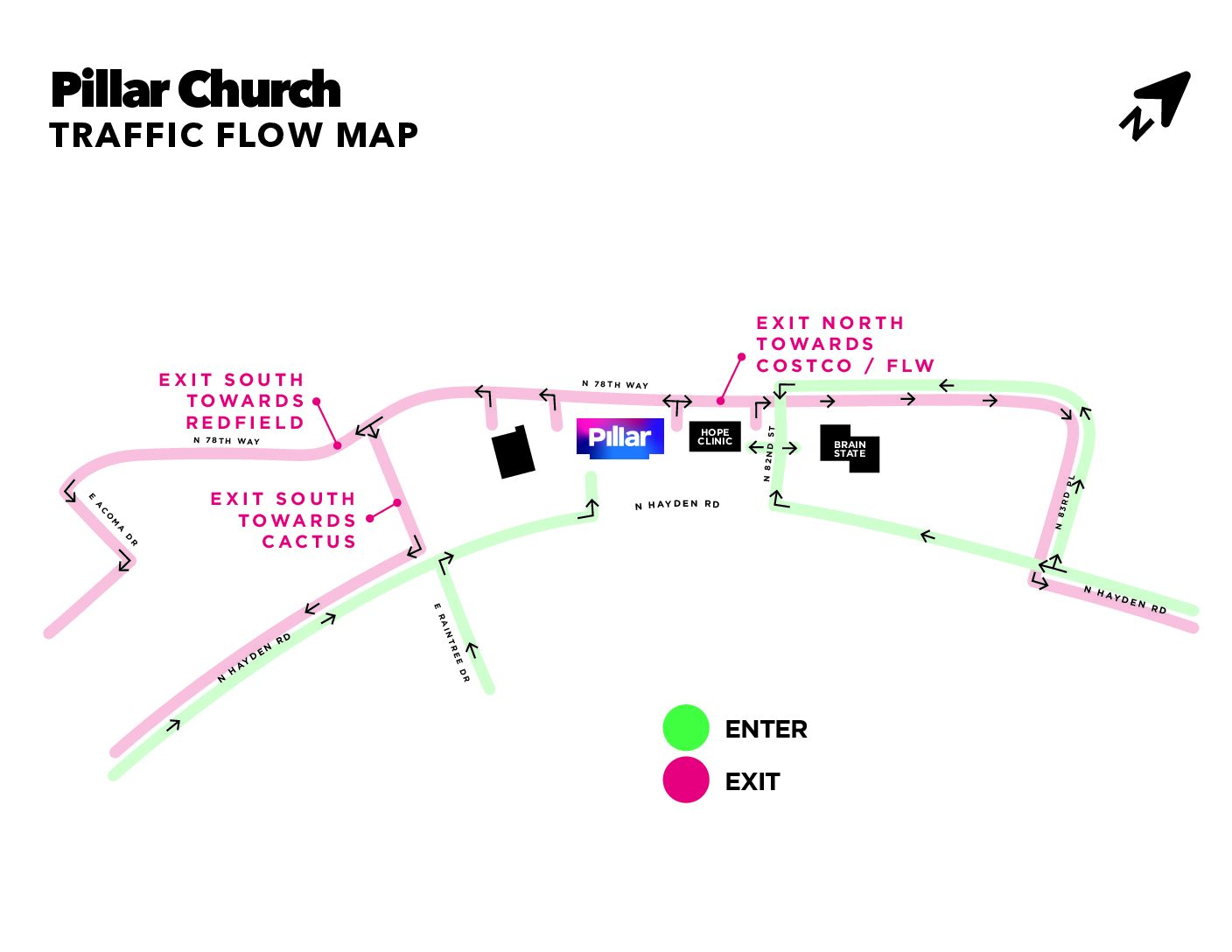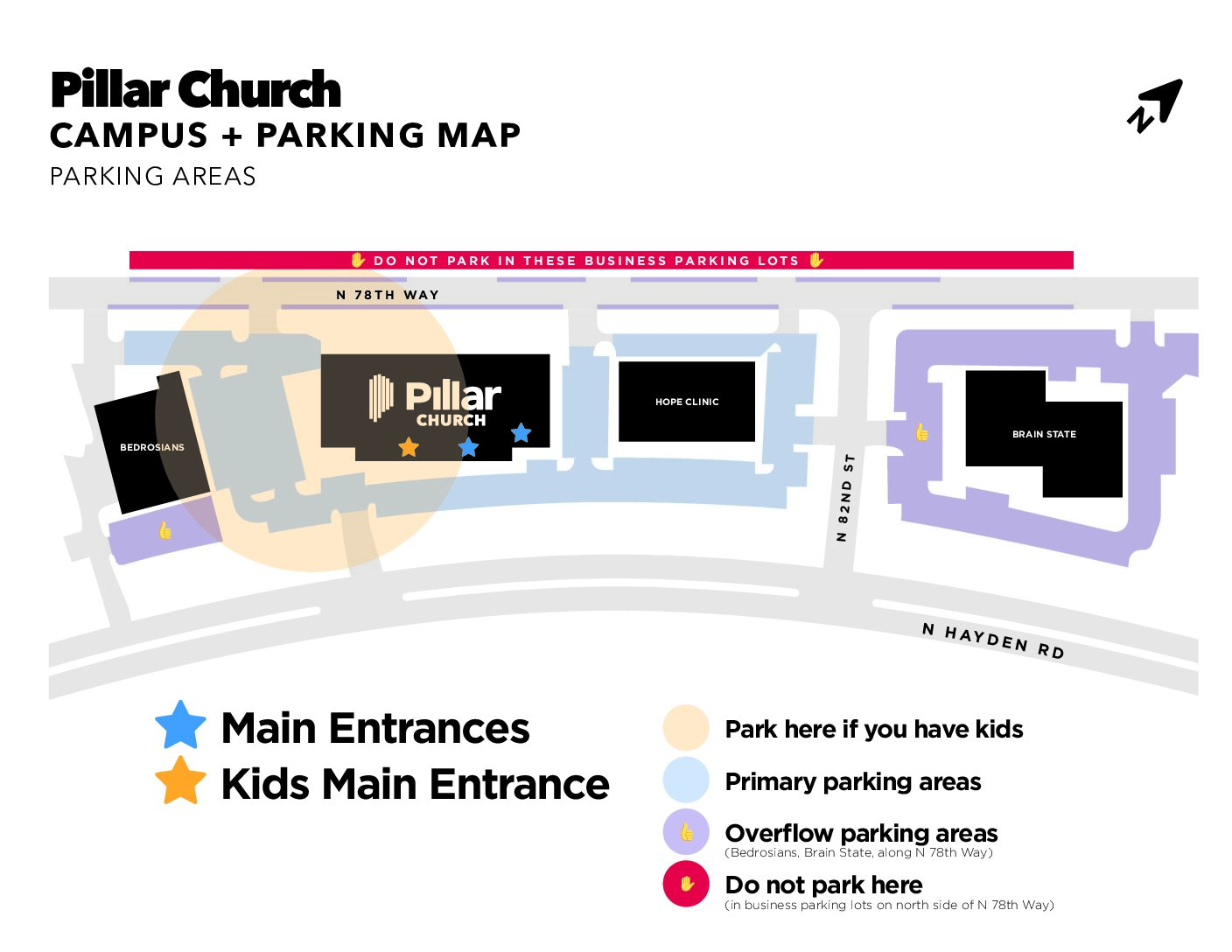 Coming from North Hayden (via Frank Lloyd Wright)
Prepare to turn right onto 83rd St (before you get to the church). From there, the road curves and becomes N 78th W. Keep going until you get to N 82nd St. There will be signage directing you from there.
Coming from South Hayden
Prepare for a lane merge right before Redfield. It may take a little longer getting through Raintree, but then, follow the signage and plan to take a left into the church parking lot.
Coming from Raintree
Turn right onto Hayden. (You will not be able to go straight.) You will then be merged into one lane, and you can take your first left into the church parking lot.
SERVICE TIMES
Saturday - 5p
Sunday - 9a & 11a
CHURCH OFFICE
8110 E Cactus Rd, Suite 100
Scottsdale AZ 85260
(480) 426-8779